| | |
| --- | --- |
| | |
12-15-2010, 12:33 AM
Moderator

Join Date: Oct 2008

Location: Victoria Australia

Posts: 497
Marsden Brothers
---
The story begins about a year or so back, when Val Marsden, posted on the forum that she was looking for a Marsden saw as a gift for her fathers 87th birthday. Henry Melton Marsden is Val's great-grandfather.
I spotted a Marsden Brothers saw on ebay and bought it remembering the request.
The saw that turned up had a broken handle and heavily rusted, and someone had drilled out the holes and put in odd saw screws.
I cleaned it up and machined up some new saw screws, to fit the oversized holes. Cleaned up the teeth, and it cuts nicely.
My son Josh, got inspired and made a box for it.. this will be presented to Val's father this Christmas.. (Assuming I can get it in the post in time!)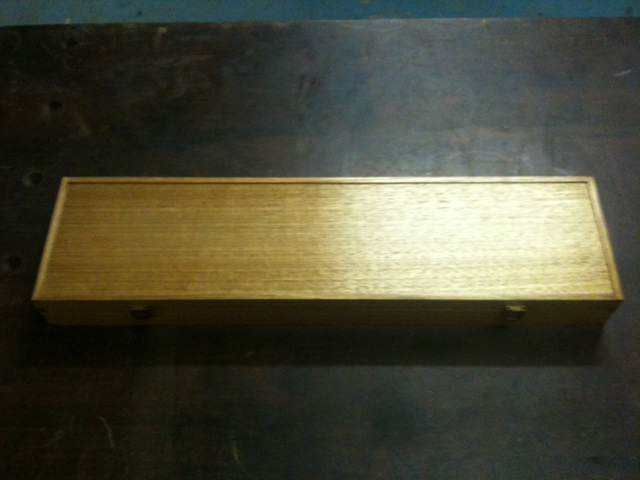 Lined it with some blue felt..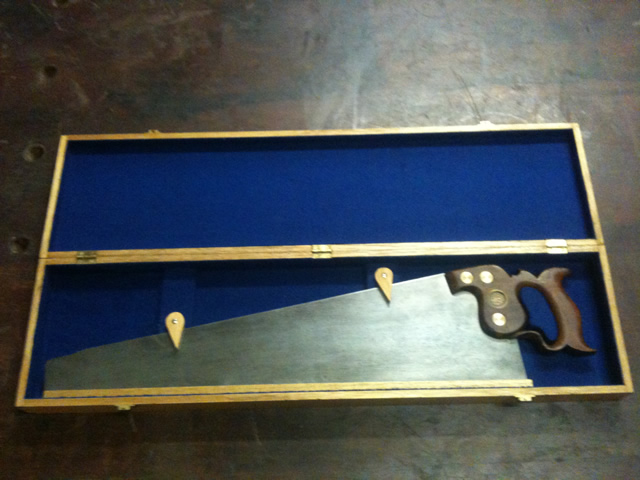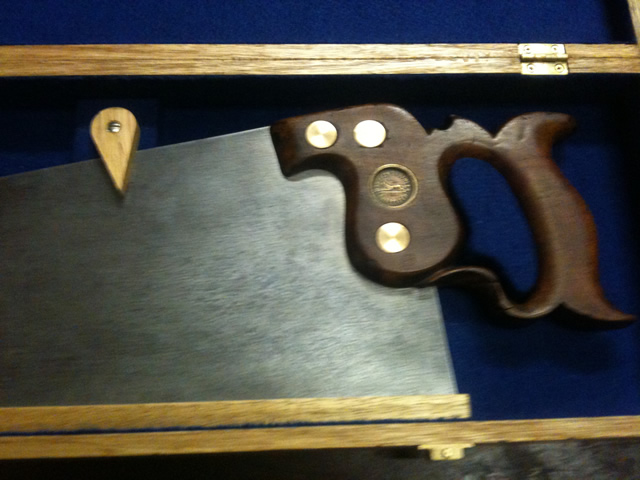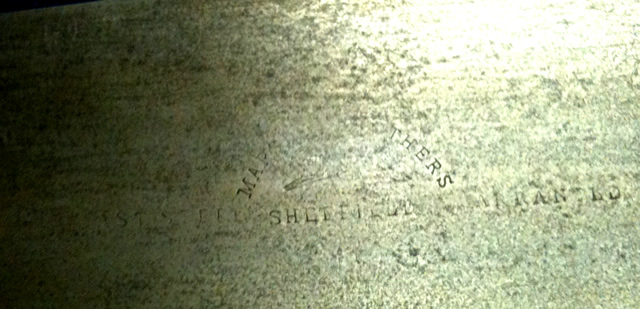 The saw will I hope become a family heirloom of modest sorts, and in memory of Henry Melton Marsden.
I have done some searching for information on Henry Melton Marsden, it would appear he had a hard life. The Sheffield General Cemetery has the following graves.
Alice Melton MARSDEN
Infant, 15 Red Hill Terrace
age: 10m, buried: 25 Sep 1855
Edith Melton MARSDEN
Daughter of Henry Melton Marsden,Sawmaker, 139 Broomhall Street
age: 4m, buried: 24 Jan 1858
Sarah Ann MARSDEN
Wife of Henry Mellor Marsden, Saw Manager, 17 Upper Hanover Street
age: 46, buried: 22 Dec 1875
Henry Milton MARSDEN
Saw Manager, Shrewsbury Hospital
age: 83, buried: 10 Aug 1906
** the transcription errors are Melton is variously transcribed as Milton and Mellor.
He identifies himself as a "Saw Manager" in 1875, so I would hazard a guess he was managing a saw making operation of some sort rather than making saws. It's possible he was working for another saw maker. Maybe even "Marsden Brothers", although it's probably not likely.
He had two daughters die aged 4 months, and 10 months, and his wife died early aged only 46, must have been hard.
The last directory entry (1898) for Henry Melton Marsden is a Fargate address which was shared by at least 12 other small tradesman and he died in poverty in 1906
So this saw is dedicated to the memory of Henry Melton Marsden, whether he had a hand in making it or not.
I wish him well wherever he is.
Regards
Ray
12-15-2010, 04:47 AM
Member

Join Date: Oct 2010

Location: Herefordshire

Posts: 77
---
Hi Ray,

Nice saw and a very touching story, I'm sure it will be really appreciated.

lui
Posting Rules

You may not post new threads

You may not post replies

You may not post attachments

You may not edit your posts

---

HTML code is Off

---
All times are GMT +11. The time now is
10:30 PM
.